This book was written for me. And well more than a couple of handfuls of other women I know. . .
. . . in fact, pretty much all adult women would probably be able to relate to some part of this book--LDS or not, infertile or not. I'm pretty sure we all know and love couples who have gone through the agony of infertility. And if someone doesn't, it wouldn't hurt to read this book and gain a little understanding for the rest of us who have.
I was more than thrilled to have the opportunity to review Lydia Winters' debut novel for many reasons including curiosity and experience. Curiosity because Wishing on Baby Dust is not only the same genre I write--LDS women's fiction--but also about fertility like my second book, Family Size. And experience because I lived this story. At least in part.
Through three characters with three individual and varying circumstances, the reader can feel the gamut of the emotions, challenges, and procedures many infertile couples put themselves through to have what they want most in the world. Lydia Winters does an amazing job of taking something medical and technical and weaving it effortlessly into a spellbinding story. It's a perfect balance between explaining to where a reader without prior knowledge can understand and also making it so those who have gone the medical procedures remember and completely relate. In short, Wishing on Baby Dust does just what good fiction should do--it allows the reader to fully experience and understand a situation they may never find themselves in. The characters are believable, the story captivating, and in the end, I felt uplifted and hopeful. I loved reading this book and I think it would elicit some interesting book club discussions. And doesn't it have the most adorable cover?


Wishing on Baby Dust
Back Cover Blurb
Genre: LDS Women's Fiction
Infertility stinks. No one knows that better than Megan. After six years of insanity-inducing hormone drugs and desperate prayers, all she has to show for her efforts are enough negative pregnancy tests to fill a bassinet. All around her women are accidentally getting pregnant—like her star piano student—while Megan remains hopelessly barren. Megan's never felt so alone. But she's not the only one struggling. Christina has just entered the world of infertility, made worse by the fact her husband isn't ready to be a father. Their marriage, already hanging in the balance, is being torn apart. Then there's Kyra, the mother of a precocious three-year-old. She's shocked to be struggling with secondary infertility. A baby is priceless, but sometimes Kyra feels like she's being forced to choose which commandment to keep: stay out of debt, or multiply and replenish the earth. When Megan and Christina are assigned as Kyra's visiting teachers, they all realize that what you see isn't necessarily what's beneath the surface. Some secrets aren't worth the cost of keeping them.
Author Bio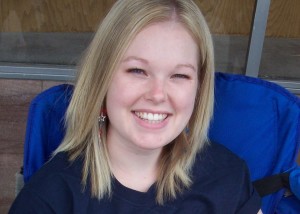 Lydia Winters decided in first grade that she'd grow up to be three things—a mom, a teacher, and a writer. She's lucky enough to have accomplished all three tasks. Lydia received her bachelor's in history education from Utah Valley University. Soon after leaving her teaching career behind, she became a mother to adorable twin boys, who guarantee her life is never dull. Lydia is married to the most supportive man in the world. He regularly takes care of the twins and cooks dinner so she can escape with her laptop to chase her dream of being a writer. When she has time for hobbies, Lydia is a reality TV junkie, loves to cross-stitch, and sometimes even finds time to play the piano. She eats way too much chocolate and wishes she liked things like running or yoga.